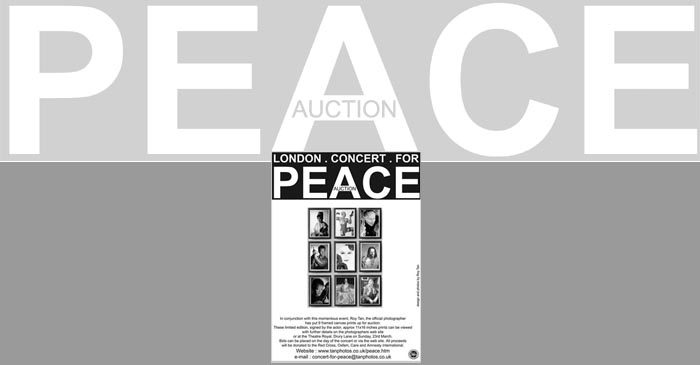 In conjunction with the London Concert for Peace, Roy Tan, the official photographer has put 10 limited edition prints up for auction. These are part of Roy Tan's forth coming "West End" exhibition and are strictly limited.
The prints will be mounted in a 16 x 20 inch matt effect metal frame.
For this special occasion only, they will be signed by the actors themselves.
Namely, Glenn Carter, Janie Dee, Dame Judi Dench, Maria Friedman,
Linzi Hateley, Will Kemp, Josie Lawrence, Richard O'Brien,
Ross O'Hennessy, Ben Richards.
All proceeds will be donated to the Red Cross, Oxfam, Care and Amnesty International.