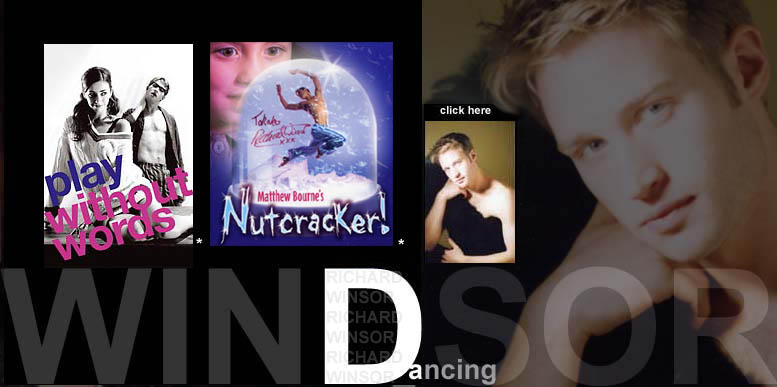 Born 1982 in Retford, Nottinghamshire.
Dance and sport were important factors from an early age. In sport achieved regional honours at rugby but the stage and dance won the day and chose full time training from the age of 16.
Trained at Central School of Ballet from 1998 to 2001 and the Guildhall School of Music and Drama. During third year toured with Ballet Central and also danced at the Kirov Masterclass at Sadlers Wells under the direction of Irek Mukemadov. Performed with the Bejart Ballet at Sadlers Wells in 'Bolero' and in 'One touch of Venus ( lost musical) at the Royal Opera House.
Joined AMP in August 2001 for the US tour of 'Car Man' and further tours in early 2002 to France and Japan.
Worked with Matthew Bourne on the development of Disney's 'Little Mermaid' and in June 2002 began the creation with Matthew and the Company of the new piece 'Play Without Words' which ran at the National Theatre in August 2003 and later won 2 Olivier awards.
November 2003 'Nutcracker!' at Sadlers Wells, part of Licquorice Allsort, followed by the 2003 UK tour in the same part and also taking the principal role.
October 2003, Dance Umbrella at Sadlers Wells in Matthew Bourne's 'Spitfire'.
October 2003, Paris Fashion Week dancing and modelling the 'Alexander McQueen' collection.
December 2003, 'Play Without Words' at the National Theatre followed by UK tour in 2004.